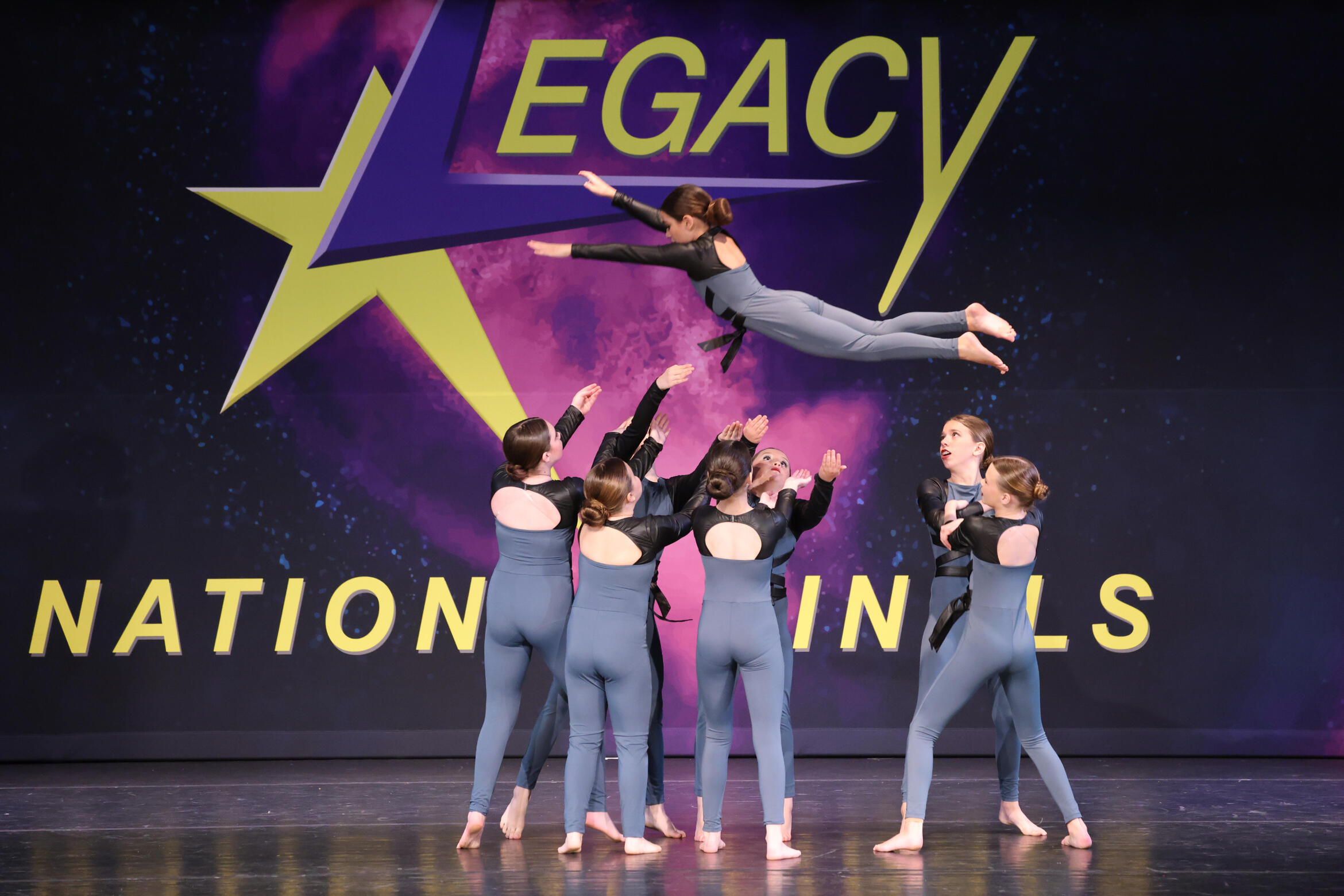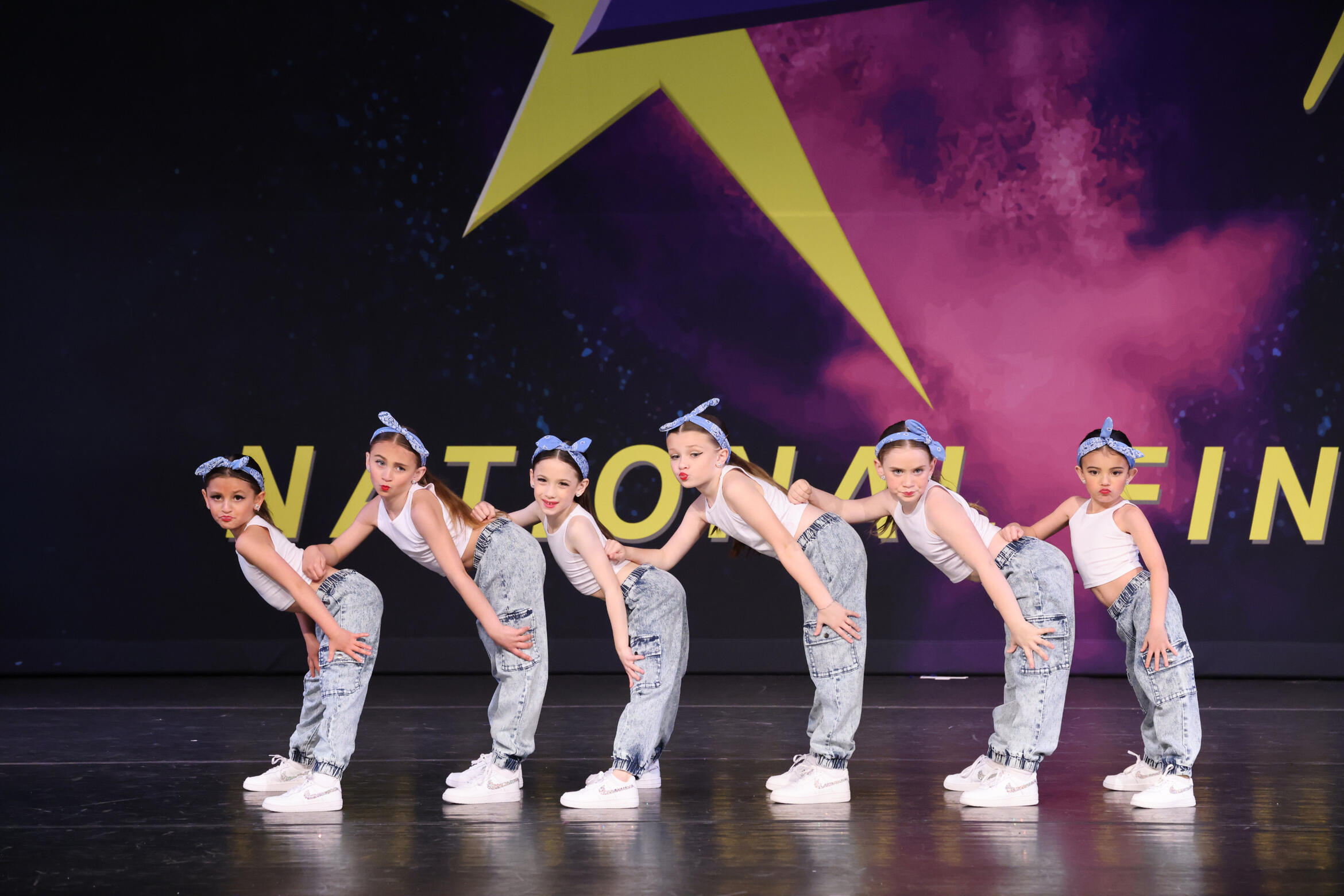 Lisa Buccino-Eferstein
Owner/Artistic Director/Choreographer
Lisa Buccino-Eferstein is extremely excited to be beginning a new journey here at Platinum Dance Studio. This has been a dream of hers since she was a little girl and cannot wait to pass on her love for dance to young dancers of all ages. Lisa started dance classes at the age of two and continued with her studio training all through high school. In high school she was a member of the WI Dance Company and took dance classes as an elective in lieu of gym. Her dance education continued as she majored in dance in college. She graduated in May 2014 from Long Island University, C.W. Post with a Bachelor of Fine Arts in Dance Studies and a minor in Business. While at Post Lisa was a member of the Post Concert Dance Company, where she studied various dance styles from ballet, tap and african to forms of lyrical/contemporary and Laban Movement. She was also given the opportunity to study and train with choreographers such as Cara Gargano, Karen Arceneaux, Khaleah London, Cheryl Halliburton, Michael Leon Thomas and Desmond Richardson.
After college she continued her education and training at Broadway Dance Center in NYC. Lisa has been teaching dance for over a decade, both recreational and competition levels. Over the years her choreography has been chosen for outstanding and excellence awards from various judges. As well as her dancers placing in top 10 overalls and scoring platinum awards at competitions all across Long Island. Lisa is looking forward to this new adventure and would like to thank all the parents & students for believing in her dreams. She hopes to inspire students of all ages to believe in themselves and always follow their dreams.
Megan Connell
Teacher/Competition Choreographer
Megan Connell has been dancing since the age of four and starting dancing competitively at twelve years of age. She studied various styles of dance including jazz, tap, ballet, pointe, lyrical and hip hop. During her years of study, she received many awards and honors from various regional and national competitions. Megan earned a college degree in Graphic Design. She continued to study dance at the same time, including classes at Broadway Dance Center in New York City with master teachers/choreographers such as Mia Michaels, Rhonda Miller, Slam, Dan Karaty, Mandy Moore, & Tre Holloway. Megan's choreography has earned her numerous awards including outstanding technical execution, presentation, entertainment and choreography. In 2009 Megan became a licensed Zumba instructor, certified in Basic and Zumba Gold training. She also worked two summers as a dance instructor at Usdan Summer Camp for the Arts, where she taught Jazz, Contemporary, Lyrical and Hip Hop. Megan believes that structure and discipline builds self confidence in her students, helping them grow as dancers and individuals.
Alyssa Harrington
Office/Production Manager
Alyssa Harrington grew up as a competition dancer, with tap being her ultimate favorite style. After high school she attended Long Island University, CW Post where she majored in Arts Management with a concentration in dance. During her 4 years at Post, she was the company manager of the Post Concert Dance Company. Every semester she directed and called every que, light change and sound effect for each show. She directed the company dancers through rehearsals and performances for 8 semesters without missing a beat. She graduated from Post in 2014 with a Bachelors of Fine Arts. Alyssa is excited to be back into the dance world and working alongside her best friends. She is ready to get back on the headset calling the shots!
Camryn Kopetic
Competition Teacher/Choreographer
Camyrn has been dancing since the age of 3 and was a competitive dancer for 12 years, winning multiple awards and titles. She has been teaching across Long Island for 3 years. Miss Camryn attends Hunter College in Manhattan, where she is working towards a degree in Anthropology. Miss Camryn also participates in Hunter's advanced dance courses and has been invited to join special projects with the dance faculty. She also continues to train in studios around the city, including Broadway Dance Center and Peridance Capezio. She trains with choreographers such as Candace Brown, James Alonzo, and many more. Miss Camryn was a part of Julian Deguzman's New Wave Crew, where she performed at the Playground LA studio, and gained insight to the professional dance world of Los Angeles. Miss Camryn is also a member of the Kinfigure Kollective dance company led by Caleb Brauner and Carly Lawrence. Miss Camryn hopes to soon become a professional commercial dancer.
Lindsay Filippazzo
Office staff
Marissa Esposito
Teacher/Competition Choreographer
Marissa Esposito has been dancing for nearly two decades and has been working with Miss Lisa since they were teens. Marissa attended Nassau Community College and Long Island Beauty School where she graduated in 2015. She went on to become a hair stylist at a Blonde D's Hair Shop in North Babylon, while continuing teaching & choreographing for dance. She enjoys having careers where she can use her creativity and imagination for every aspect. Marissa teaches lyrical, jazz and hip hop, both recreationally and competitively. Growing up Marissa was part of a competition team for a few years where she won top place awards for both her jazz and contemporary solos. Now she is an award-winning choreographer/teacher who has taken home the highest scoring point award at numerous competitions. She is extremely honored to continue her dance career here at Platinum Dance Studio.
Holly Maddock
Teacher/Choreographer
Holly Maddock is choreographer from Long Island, New York. She trained at the American Ballet Studio, where she was a member of the American Dance Theatre of Long Island. There she performed annually in Clara's Dream: The Nutcracker, and the Long Island Dance Consortium. A graduate of Long Island University, she holds a BFA in Dance Studies and received the Dolores Maickel Bardof Award for Excellence in Choreography. After Post, Holly started the Praevado Dance Collective in 2014, choreographing and performing in cities from along the east coast. Holly has set work for the Praevado Dance Collective and various other dance companies including Long2, DanceWorks New York City, and the Post Concert Dance Company. She has shown work at Symphony Space, Ailey CitiGroup Theatre, and has participated in several RAW: Natural Born Artist events. Her choreography for "Array" was the winner of the Arts Lab Series Video Dance Challenge. Holly is also a Musical Theatre Choreographer for various Community Theaters and high schools on Long Island.
Meagan Kolakowski
Acro/Competition Ballet Teacher
Meagan Kolakowski holds a Bachelor of Fine Arts in Dance Studies from Long Island University, CW Post. She has been a dancer and gymnast since the age of five. Additionally, she also holds certifications in Zumba, Pound, and ACE Group Fitness, as well as Injury Prevention. Meagan has had the opportunity to work with choreographers such as Karen Arceneaux, Michael Leon Thomas, Vanessa Long, David Parsons, Savion Glover, & Desmond Richardson and perform their works in various venues. Meagan is a backup dancer for Long Island singer Amber Ferrari, has been cast in local TV commercials, and has been a dancer in multiple smaller films. Most recently, Meagan was a dancer for a TV movie premiering out west titled, "Wholly Broken". Currently, Meagan is a company member of "Aries in Flight", under the direction of Catherine Mancuso, and "Born Dancing", under the direction of Melissa Van Wyck. Meagan is very excited to be on staff at Platinum Dance Studio and continue sharing her love and passion for dance with her students!
Joe Dilegge
Breakdancing/Hip Hop Teacher
Mr. Joe has loved dance since a very young age and is primarily self taught. You can find him practicing anywhere, whether it be his kitchen, front lawn or at school he is always dancing. In high school he joined the break dancing club at Bay Shore High School. He performed at various school events and participated in competitions with his team. Mr. Joe is returning for his second season at Platinum. He teaches our all boys hiphop/break dancing classes. Mr.Joe focuses on strength and stability while keeping class fun and lively! We are so happy to have him apart of our team!
Dana Buccino
Assistant director
Danielle DiGennaro
Office staff
At Platinum Dance Studio, our mission is to provide professional dance instruction by developing dancers who are inspired, motivated and enthusiastic. We want to instill the love of dance, while creating self confidence, discipline and respect for the performing arts and each other. Our dance instructors will lead by example, and be great role models for our dancers in a judgment- free, safe, nurturing, and fun environment.
We will set high standards for our instructors, dancers and families to be a positive influence at our studio, at competitions and community events. At Platinum, we strive for our dancers and their families to feel welcomed, happy, respected and always heard. We want them to take away not only wonderful dance skills, but continue to have confidence for life in whatever they pursue.
Platinum Dance Studio is the home of three state of the art dance studios, both equipped with raised sprung marley floors, double height barres and full-length mirrors. We are located on the corner of Delaware Avenue and Montauk Highway in Lindenhurst, New York.
Platinum offers a full range of styles & classes in both recreational and competition levels, for ages two to adult. Whether you're a beginner or an experienced dancer looking to improve your technique, we guarantee you will find your place here. When you decide to join Platinum Dance Studio you will become part of the Platinum dance family.
"TO BE PLATINUM ALL IT TAKES IS YOUR SMILE, STYLE, & SHINE!"
#BePlatinum
---
Important Downloads
Schedule
---
Platinum Dance Studio will offer an Annual Dance Recital in June 2021 and other performance opportunities as they present themselves.
See below Schedule for Competition Interest.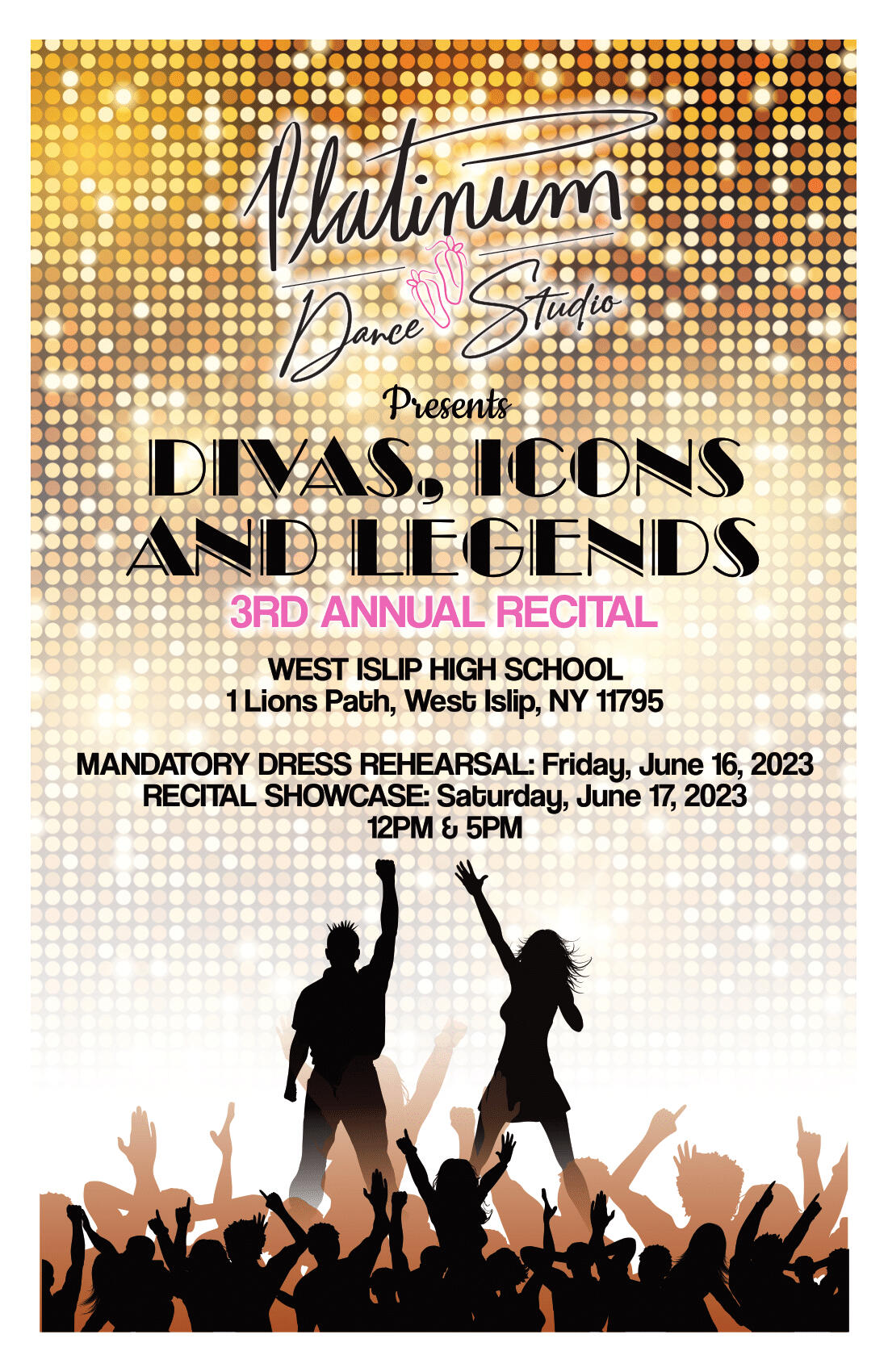 Interested In Platinum's Competition Team?
The Platinum Dance Force is the award-winning competition team here at Platinum Dance Studio. Our team members are selected each year through an audition process where we look for technique, performance and positive attitudes. The Platinum Dance Force members are recipients of awards in excellence, precision, technique and performance. Many of them are also recipients of Title Wins, special awards and Overall placements.
COVID-19 Procedures
The entire studio will be sanitized daily with an EPA approved disinfectant.

Floors will be taped in 6 ft boxes for each dancer.

Door handles, ballet barres and bathrooms will be sanitized in between each class.

If dancers are sick, please keep them home.

BE ON TIME! Punctuality is crucial in order to properly enforce our safety procedures for entrances & exits of classes.

The lobby entrance door will be used for entrances & exits of classes in the pink studio. The second entrance door will be used for entrances & exits of classes in the blue studio.

CHILDREN OVER THE AGE OF 5 BE REQUIRED TO DROP OFF ONLY FOR THE TIME BEING

PLEASE ONLY ONE PARENT/GUARDIAN FOR AGES 5 AND UNDER

LIMITED NUMBER OF PARENTS/GUARDIANS IN THE LOBBY AT ONE TIME. CHAIRS WILL BE SETUP OUTSIDE THE STUDIO AND IN THE BACKYARD.

Dancers will have their temperature taken before class and will be asked to wash/sanitize their hands before entering the studio.

Face coverings are required for all parents who remain in our lobby. Dancers are not required to wear masks during class as it is a health hazard. Dancing/exercising with a mask on is not safe. It is very difficult to breath and exercise with a mask on.

Dancers must arrive for class in proper dance attire. There will be no changing in the studio.

Dancers will place all belongings in cubbies. No personal items should be placed in the seating area. Please label all items. Water bottles will be the only thing allowed in the studio.