Fall 2019 Registration
---
Registration for fall 2019 classes are open!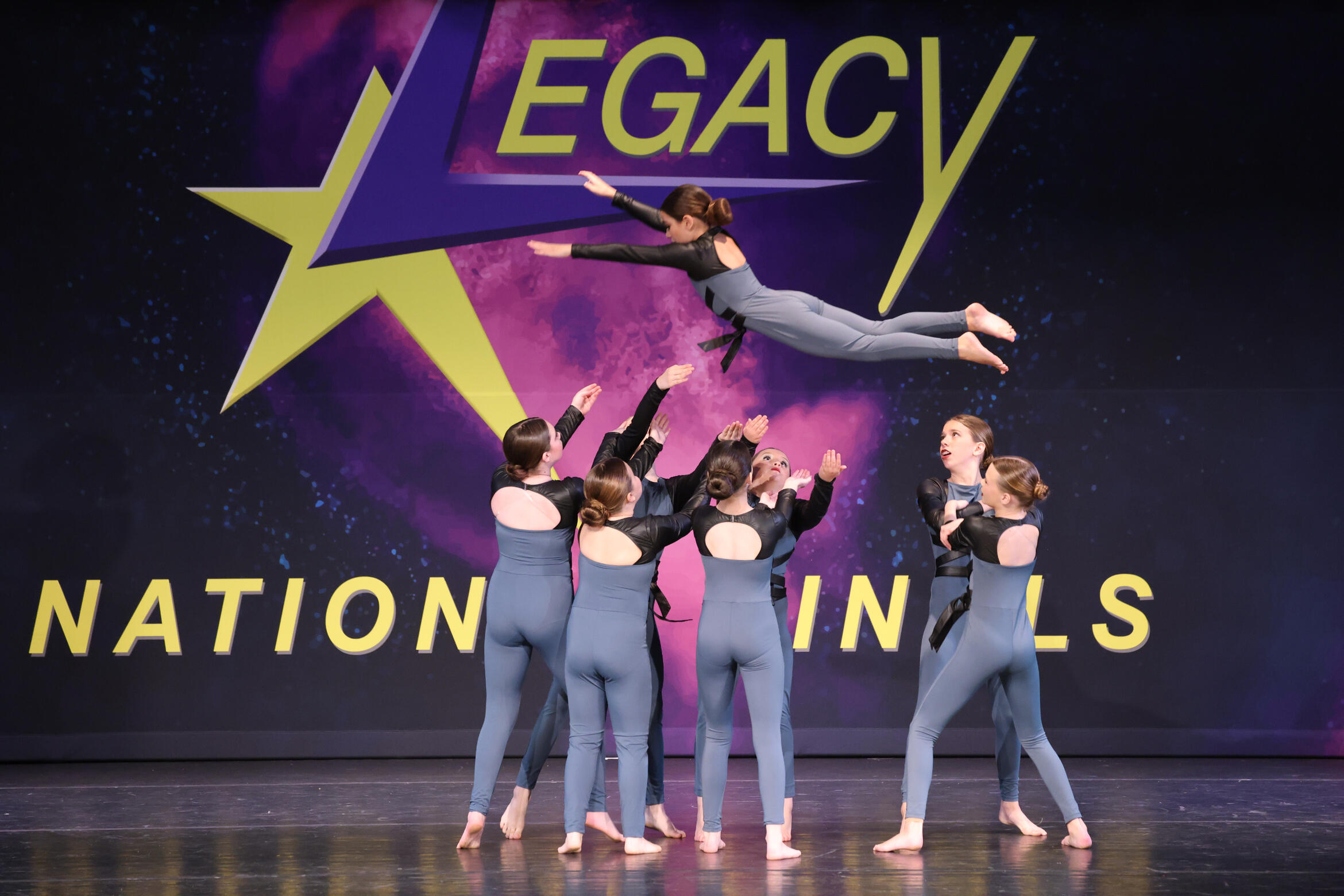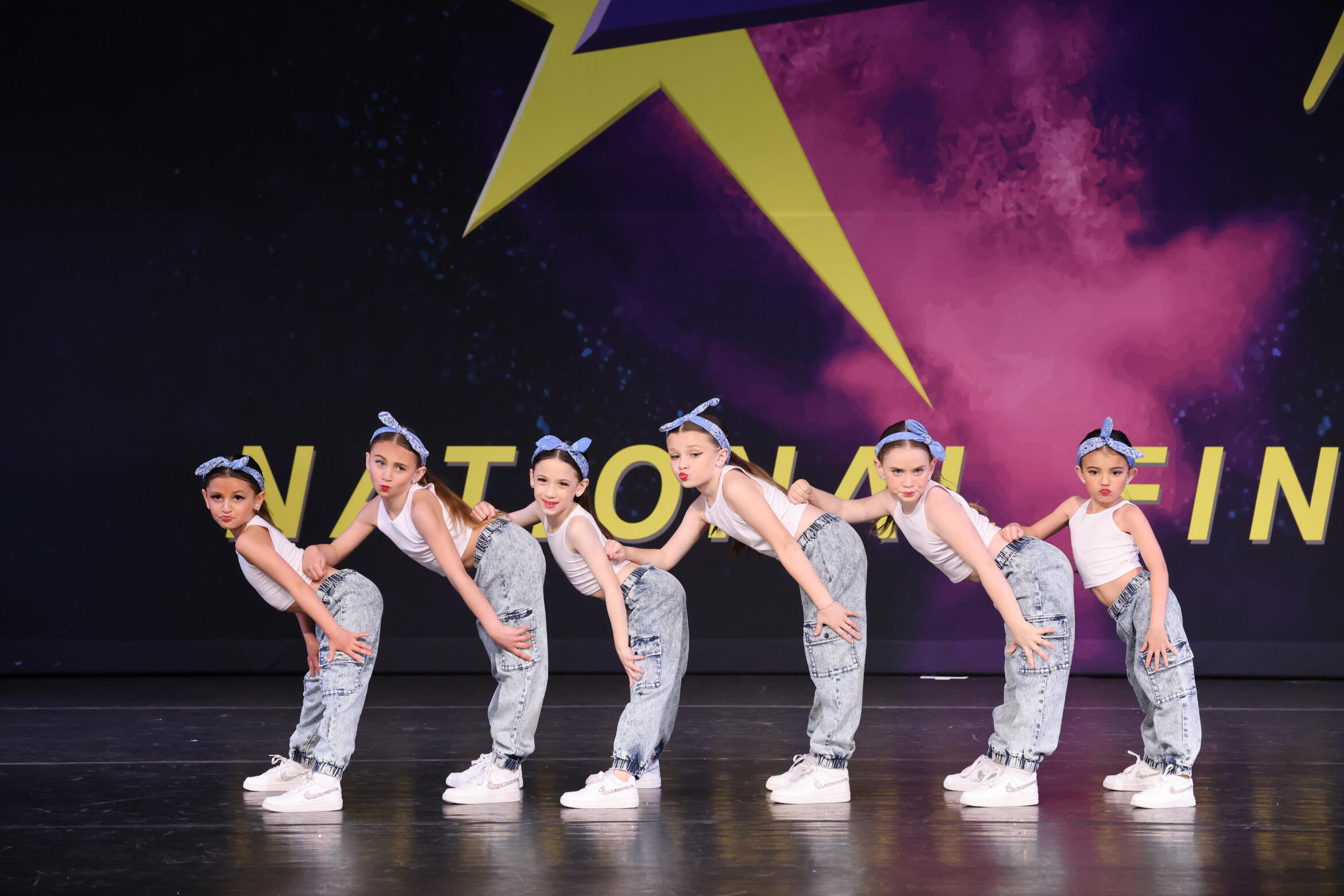 Lisa Buccino-Eferstein
Owner/Artistic Director/Choreographer
Lisa Buccino-Eferstein is extremely excited to be beginning a new journey here at Platinum Dance Studio. This has been a dream of hers since she was a little girl and cannot wait to pass on her love for dance to young dancers of all ages. Lisa started dance classes at the age of two and continued with her studio training all through high school. In high school she was a member of the WI Dance Company and took dance classes as an elective in lieu of gym. Her dance education continued as she majored in dance in college. She graduated in May 2014 from Long Island University, C.W. Post with a Bachelor of Fine Arts in Dance Studies and a minor in Business. While at Post Lisa was a member of the Post Concert Dance Company, where she studied various dance styles from ballet, tap and african to forms of lyrical/contemporary and Laban Movement. She was also given the opportunity to study and train with choreographers such as Cara Gargano, Karen Arceneaux, Khaleah London, Cheryl Halliburton, Michael Leon Thomas and Desmond Richardson. After college she continued her education and training at Broadway Dance Center in NYC. Lisa has been teaching dance for over a decade, both recreational and competition levels. Over the years her choreography has been chosen for outstanding and excellence awards from various judges. As well as her dancers placing in top 10 overalls and scoring platinum awards at competitions all across Long Island. Lisa is looking forward to this new adventure and would like to thank all the parents & students for believing in her dreams. She hopes to inspire students of all ages to believe in themselves and always follow their dreams.
Megan Connell
Teacher/Competition Choreographer
Megan Connell has been dancing since the age of four and starting dancing competitively at twelve years of age. She studied various styles of dance including jazz, tap, ballet, pointe, lyrical and hip hop. During her years of study, she received many awards and honors from various regional and national competitions. Megan earned a college degree in Graphic Design. She continued to study dance at the same time, including classes at Broadway Dance Center in New York City with master teachers/choreographers such as Mia Michaels, Rhonda Miller, Slam, Dan Karaty, Mandy Moore, & Tre Holloway. Megan's choreography has earned her numerous awards including outstanding technical execution, presentation, entertainment and choreography. In 2009 Megan became a licensed Zumba instructor, certified in Basic and Zumba Gold training. She also worked two summers as a dance instructor at Usdan Summer Camp for the Arts, where she taught Jazz, Contemporary, Lyrical and Hip Hop. Megan believes that structure and discipline builds self confidence in her students, helping them grow as dancers and individuals.
Meagan Kolakowski
Acro/Competition Ballet Teacher
Meagan Kolakowski holds a Bachelor of Fine Arts in Dance Studies from Long Island University, CW Post. She has been a dancer and gymnast since the age of five. Additionally, she also holds certifications in Zumba, Pound, and ACE Group Fitness, as well as Injury Prevention. Meagan has had the opportunity to work with choreographers such as Karen Arceneaux, Michael Leon Thomas, Vanessa Long, David Parsons, Savion Glover, & Desmond Richardson and perform their works in various venues. Meagan is a backup dancer for Long Island singer Amber Ferrari, has been cast in local TV commercials, and has been a dancer in multiple smaller films. Most recently, Meagan was a dancer for a TV movie premiering out west titled, "Wholly Broken". Currently, Meagan is a company member of "Aries in Flight", under the direction of Catherine Mancuso, and "Born Dancing", under the direction of Melissa Van Wyck. Meagan is very excited to be on staff at Platinum Dance Studio and continue sharing her love and passion for dance with her students!
Kristina Georgilis
Teacher/Choreographer
Kristina Georgilis has been dancing since the age of 2 and began competing at the age of 5. She has competed at both the regional and national level in all styles of dance. She was given the opportunity to perform a tap routine at the Fred and Adele Astaire awards in 2011. In high school, she was a member of the dance team and was Hip Hop captain for two years for Blue & Gold in West Babylon Schools. Kristina also choreographed the musicals for her high school, where her work was nominated for a BACCA award for best choreography. After high school she went to Cortland, where she was a member of their Danceworks Company. She competed for four years with Danceworks and performed at many school sporting events. After graduating college, her love for dance continued while she took professional dance classes with the Gotham City Cheerleaders, Matt Steffanina and Dana Alexa. Miss Kristina is a versatile asset to our Platinum Staff as she has been teaching students of all ages for many years. She has taught one-on-one dance classes for children with cerebral palsy and visual impairment. Miss Kristina will be graduating in December with her masters in Childhood & Special Education for grades 1-6. We are so excited to have her apart of our Platinum staff!
Alyssa Harrington
Production/Show Manager
Alyssa Harrington grew up as a competition dancer, with tap being her ultimate favorite style. After high school she attended Long Island University, CW Post where she majored in Arts Management with a concentration in dance. During her 4 years at Post, she was the company manager of the Post Concert Dance Company. Every semester she directed and called every que, light change and sound effect for each show. She directed the company dancers through rehearsals and performances for 8 semesters without missing a beat. She graduated from Post in 2014 with a Bachelors of Fine Arts. Alyssa is excited to be back into the dance world and working alongside her best friends. She is ready to get back on the headset calling the shots!
Marissa Esposito
Teacher/Competition Choreographer
Marissa Esposito has been dancing for nearly two decades and has been working with Miss Lisa since they were teens. Marissa attended Nassau Community College and Long Island Beauty School where she graduated in 2015. She went on to become a hair stylist at a Blonde D's Hair Shop in North Babylon, while continuing teaching & choreographing for dance. She enjoys having careers where she can use her creativity and imagination for every aspect. Marissa teaches lyrical, jazz and hip hop, both recreationally and competitively. Growing up Marissa was part of a competition team for a few years where she won top place awards for both her jazz and contemporary solos. Now she is an award-winning choreographer/teacher who has taken home the highest scoring point award at numerous competitions. She is extremely honored to continue her dance career here at Platinum Dance Studio.
Lauren Ragen
Teacher/Acro Instructor
Lauren Ragen is proud to be a member of the teaching staff at Platinum Dance Studio. She is a senior competition dancer and has worked as an assistant teacher under the instruction of Miss Lisa & Miss Marissa for the past four years. While competing Lauren has won numerous Platinum and 1st place awards, as well as the title of Senior Miss Starquest. She started off as a competitive gymnast at the age of 4 and turned to dance at the age of 12 and has not stopped since. Lauren is a senior at St. John the Baptist High School, where she is a 4-year member of the Varsity Kickline team and the Captain for the St. John's Dance Company for the past two years. She has performed at Carnegie Hall and Lincoln Center and her choreography has been showcased at numerous events at Lincoln Center. Lauren hopes to continue her dance education and training in college next year. Her love and passion for dance continues to grow each day and she is overjoyed to be able to share it with her new students.
Paige Ketsoglou
Teacher/Choreographer
Paige Ketsoglou started her dance studies at the age of 2 and was a competition dancer for all four years of high school. She received her Bachelor of Fine Arts in Dance Studies from Long Island University, CW Post and also graduated from the Broadway Dance Center training program in NYC. She has been teaching for nearly a decade at numerous studios in all styles. Paige is also a substitute teacher at BDC and Peri Dance. Currently Paige is performing with the Jazzroots Dance Company, under the direction of Sue Samuels, and is a dancer for Trademark Talent NY. On top of performing & teaching dance, Paige is also a figure skater and coach. She has been awarded gold medals and top placements in numerous skating competitions throughout her life. Paige has a lot to offer the students here at Platinum Dance Studio and looks forward to watching them succeed with each class.
Joanne Centrella
Teacher/Choreographer
Joanne Centrella has been a dance teacher for 17 years. She has taught various ages in many different styles of dance and has experience in choreographing large production numbers for recitals. Joanne has had the privilege of learning from a NYC Rockette that she had as a dance teacher growing up. Miss Joanne is also a school teacher for 12 years now. She is certified in both general and special education and incorporates a lot of music and dance into her lessons. She currently teaches Pre-K and has a deep passion and love for teaching children both in school and at the dance studio.
Briana Henn
Office Manager
Briana Henn is Platinum's office manager! She has been dancing since the age of two both recreationally and competitively. Her favorite styles are tap & jazz. During her competition years she won numerous awards including Kar's High Point award. Briana studied at St. Joseph's College and graduated with a Bachelor's of Science in Therapeutic Recreation. Briana's organizational skills and attention to detail will be extremely beneficial to us here at Platinum. Miss Briana is proud to be a member of the Platinum staff and can't wait to meet all the Platinum students & parents in the fall.
At Platinum Dance Studio, our mission is to provide professional dance instruction by developing dancers who are inspired, motivated and enthusiastic. We want to instill the love of dance, while creating self confidence, discipline and respect for the performing arts and each other. Our dance instructors will lead by example, and be great role models for our dancers in a judgment- free, safe, nurturing, and fun environment.
We will set high standards for our instructors, dancers and families to be a positive influence at our studio, at competitions and community events. At Platinum, we strive for our dancers and their families to feel welcomed, happy, respected and always heard. We want them to take away not only wonderful dance skills, but continue to have confidence for life in whatever they pursue.
Platinum Dance Studio is the home of two state of the art dance studios, both equipped with raised sprung marley floors, double height barres and full-length mirrors. We are located on the corner of Delaware Avenue and Montauk Highway in Lindenhurst, New York.
Platinum offers a full range of styles & classes in both recreational and competition levels, for ages two to adult. Whether you're a beginner or an experienced dancer looking to improve your technique, we guarantee you will find your place here. When you decide to join Platinum Dance Studio you will become part of the Platinum dance family.
"TO BE PLATINUM ALL IT TAKES IS YOUR SMILE, STYLE, & SHINE!"
#BePlatinum
---
Important Downloads
Schedule
---
The Platinum Dance Force is the award-winning competition team here at Platinum Dance Studio. Our team members are selected each year through an audition process where we look for technique, performance and positive attitudes. The Platinum Dance Force members are recipients of awards in excellence, precision, technique and performance. Many of them are also recipients of Title Wins, special awards and Overall placements.
Recreational
---
2/3 yrs old - Tiny Tots Class
3/4 yrs old - Tiny Dancer Combo Class
PreK-Kindy
Tuesday 4:30-5:30pm Hiphop
Tuesday 5:30-6:30pm Tap/Ballet Combo
Wednesday 5-6pm Tiny Tumblers (Acro)
6-8 years old
Thursday 7-8pm Ballet/Tap Combo
Saturday 11am-12pm Jazz/Hip Hop Combo
9-11 years old
Monday 7-8pm Ballet/Lyrical Combo
12 years old and up
Tuesday 8:30-9:30pm Hip Hop
Adult Classes
Thursday 8:30-9:30pm Jazz
6-10 years old Boys Hip Hop
Special Needs Dancing Dreamers 5-12 yrs old
Zumba
Competition
---
Mini Team
Wednesday 6-7pm Jazz Technique
Wednesday 7-8pm Ballet/Lyrical
Thursday 5:15-6pm Hip Hop
Junior Team
Wednesday 4-5pm Jazz Technique
Wednesday 6-7pm Ballet Technique
Thursday 5:15-6pm Hip Hop
Teen and Senior Teams
Monday 8-9:30pm Ballet Technique
Tuesday 5:30-6:30pm Ballet Technique
Tuesday 6:30-7:30pm Hip Hop
Tuesday 7:30-8:30pm Hip Hop
Wednesday 7-8pm Contemporary
Wednesday 8-9:30pm Jazz Technique
Wednesday 8-9pm Jazz Technique
Wednesday 9-10 Contemporary
Thursday 7-8:30pm Jazz Technique
Thursday 8:30-9:30pm Contemporary
PLATINUM RECITAL SHOWCASE
Platinum Dance Studio will offer an Annual Dance Recital in late spring and other performance opportunities as they present themselves.